Book your FREE spot and get ready for the roadmap for your soul!
Know you are meant for something more? BUT WHAT? It's time to unleash it, and this is it;
1. of August 2022 
(second timer as a 1 day event, because first time went over the moon with manifesting speed and fun time)
LIVE – 7am – Clarity Coaching
LIVE – 8am – Awakening Abilities
LIVE – 10am – Aligned Action
LIVE – 11am – Abundant Algorithms
Packed with gifts & surprises in-between!
SET THE DATE ALREADY NOW DEAR QUANTUM QUEEN 
Shares her success story & gratitude, made in 1 day;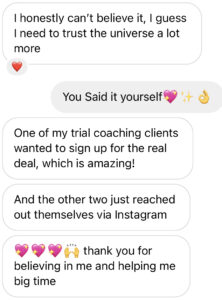 What the Activation Challenge is all about
I'm gonna show you the exact roadmap to your first & next major breakthrough in your spiritual business life. 
Giving you the 4 keys needed and time to implement what I used to my first 20K month.
A safe space with a peer group of possible future friends, remember;
"you become your fucking peer group"
You'll get a once in a lifetime live training & personal support from me
-everytime will be different when I channel what the collective group needs- 
1 Chance
1 Challenge
1 Commitment
And I guarantee that you are on your right path in just 1 week, and maybe even flying high with your clients.
Spiritual + Leadership coaching = Success
Want new? – Do new – I challenge you
"success doesn't happen over night if you believe that,
but it definitely can if that's your belief" – Maiken
This is only to tell you that's it's all about your belief system.
The best part is that we can do something about it!
I highly recommend that you don't do this on your own for 3 factors;
if you find your way to traumatic memories, you need a proffesionel to pull you out of the state.
a professional see you with clear eyes, and see things you can't recognise on your own.
you don't know, what you don't know. Be on the group training, and you will get answers from the peer questions.
With these 3 factors in place you will feel your transformation run a lot quicker AND easier.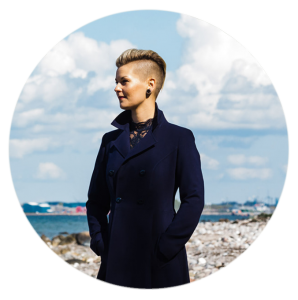 Frequently asked questions
How much time do I need to commit?
You need to commit to at least the time and dates with live training, and also block out an hour or two the following days. You know it's all about commitment and prioritising, and by doing this for yourself, you will see magic appear in your future.
In here we don't wish for the future, we create it.
What if I need 1 on 1 help?
There is a lot of support and help in the community and live trainings. if that's not enough for you, then there is very limited VIP spots, for maximum support and troubleshooting. It's for you who wanna make sure you thrive from day one. If you wanna know more then contact me personally.
Any more questions?
If you have a question that you cannot find the answer to on this page, the please send an email to and we'd be happy to help you!